A SCOTTISH CHARITABLE INCORPORATED ORGANISATION (SCIO -SC046755)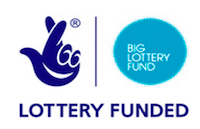 The Club Meets on Monday Evenings at 7:30pm from September through to April, and we are located at: Kirkintilloch Camera Club Turner House 34-36 Eastside, Kirkintilloch G66 1QH.

Covid-19 Amendment

The new season for the club will commence on Monday 14th September and until further notice all club nights will be held via zoom.

The Club is affiliated to the
Photographic Alliance of Great Britain
through the
Scottish Photographic Federation
. The club attracts a wide range of interesting speakers catering for a variety of interests and levels of expertise. Prints and digital images can be displayed with ease, and most evenings include the opportunity to speak to our guests informally over a cup of tea as well as the more formal Question and Answer Session. Our regular competitions, there are competitions for a Summer Portfolio and the Annual Print and Slide competition. External judges are asked to judge each section. Kirkintilloch Camera Club is one of the few camera clubs with our own Clubrooms.